Skip navigation
RubyConf
Australia
2
0
1
5
On the 5—6th February leading Ruby developers from around the world will come together to share, inspire and learn.
Melbourne
Australia
4-7 February 2015
Buy your ticket
Venue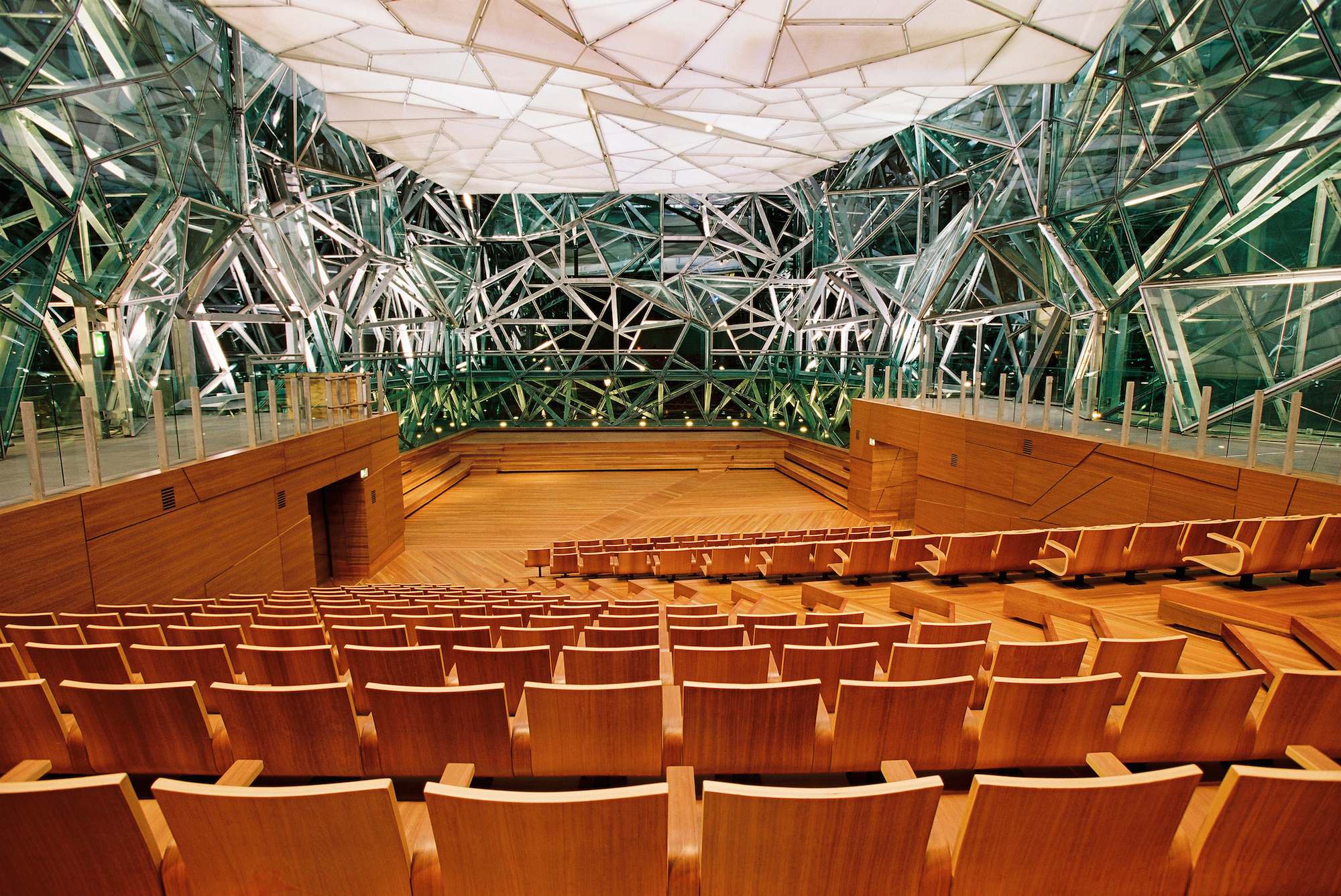 All the conference sessions will be held at the amazing Deakin Edge theatre in Federation Square Melbourne CBD, 1 minute walk from Flinders St station.
Schedule
Conference sessions are yet to be announced, but will be February 5 and 6.
If you have a talk idea we'd love to hear it.
Check out weareallaweso.me and speaking.io for ideas, advice and inspiration for giving a talk.
Workshops
Workshops will be on the 4th of February, and tickets will be separate from the conference sessions. Rails Girls will be one of the workshops, but the rest of the line-up is still to be announced.
Rails Girls Next
Join us and continue the learning you started at Rails Girls. Since you have Ruby installed already, we can jump right in!
We've organised three mentor-led tutorials that will help you dive deeper into the world of professional development with Ruby. Tutorials include a look at some of Ruby's more advanced features and syntax, building a Sinatra app and deploying it, test-driven development and more.
Lastly, you will gain a greater appreciation of development work procedures by pairing up to solve coding challenges and using Git for version control.
To read more check out @railsgirls_au
Code of Conduct
RubyConf Australia is run under the auspices of Ruby Australia. You can view their code of conduct (which applies to this event) and our anti-harrassment policy. These rules must be followed by all attendees to all conference-related events.